How to buy phdcc software licences
---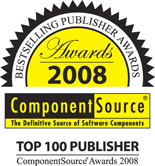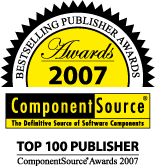 phdcc

has an ethical preference to avoid harmful activities such as the military. We actively encourage needy organisations who provide social and environmental benefits - by offering price discounts on direct sales.

phdcc software is delivered electronically - product CDs are not available.
---
Order from phdcc direct
Contact us if you want to pay one of these ways:
PayPal accepted: email us on sales@phdcc.com for details.
Cheques and bank wire transfers (CHAPS or SWIFT) also accepted.
Purchase orders may be accepted.
Discounts for social or environmental use may be given at our discretion - direct from

phdcc

only.
No VAT is charged on orders direct from PHDCC, ie not through our online store or other distributors.
Electronic delivery only - no CD or manual is delivered: no postage and packing charged.

phdcc

software is a digitised product.
---
Contact us
Contact

phdcc

with any sales or support question at sales@phdcc.com.
Ask for a Temporary evaluation licence for dynamic-cd or findinsite
Ask for a demonstration CD
Ask about reseller terms and conditions
If you like our software, please write a user review at independent web sites
If something's not right or could be improved, let us know. Many of the best ideas come from customer suggestions.
Telephone:
Within UK: 01314634131 (Skype number)
Elsewhere: +44 1314634131
Call online:
Email sales@phdcc.com with your Skype name and we will call you
Address:
PHD Computer Consultants Ltd
Lake View
Bampton, Penrith
Cumbria CA10 2QU
United Kingdom
Email:
sales@phdcc.com
US EIN:
98-0370205
Registered in England:
2982041